While helping others bring their projects to life, Wendy has also written two memoirs and appeared in several popular anthologies.
MEMOIRS
THE FAT GIRL'S GUIDE TO LIFE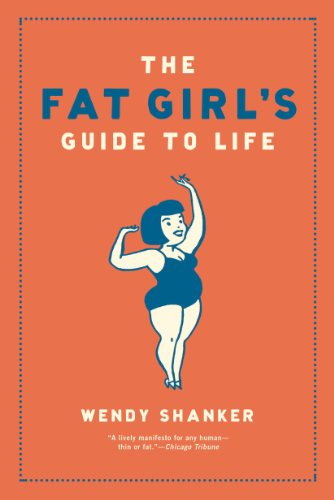 Buy the book The Fat Girl's Guide to Life on Amazon
Vibrant, vivacious, and gorgeous, Wendy Shanker is a fat girl who has simply had enough-enough of family, friends, co-workers, women's magazines, even strangers on the street all trying (and failing) to make her thin. Written in Wendy's wonderfully funny and candid voice, The Fat Girl's Guide to Life provides thought-provoking insights, statistics, and body-image resources intended to restore a realistic standard of beauty and self-acceptance to the 68 percent of American women who wear a size 12 or larger. The Fat Girl's Guide to Life invites you to step off the scale and weigh the issues for yourself.
PUBLISHED IN 8 LANGUAGES!

Publisher's Weekly Review: The Fat Girl's Guide to Life
This send-up of the thin-is-in mentality is funny enough to make even diehard dieters consider replacing their baby carrots with Krispy Kremes. Shanker, one of Us Weekly's Fashion Police commentators and a self-proclaimed fat girl, estimates she's spent 16 years trying to lose weight: "I've met with seven weight loss specialists, worked with three nutritionists … Continue reading
ARE YOU MY GURU?
HOW MEDICINE, MEDITATION & MADONNA
SAVED MY LIFE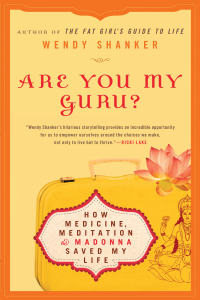 Buy the book Are You My Guru? on Amazon
At thirty-three, Wendy Shanker is on the verge of full-on Have It All-itis: a Midwestern girl living in Manhattan, writing for television, mingling with celebrities, and publishing her first book. Plus, she has a fierce haircut. Life is good. Then suddenly it isn't.
Diagnosed with a rare auto-immune disease, Wendy knows she's in for – at the very least – a major pain in the ass: a cocktail of chemo and steroids (certain to challenge her body image), a bustling career put on hold, and a major hurdle in her dating life.
When she runs out of medical options, Wendy finds herself exploring everything from acupuncture and healing energy to detox retreats and an intrusive therapist who wants her to talk to her liver. Surely somewhere there's a guru who can fix everything – isn't there?
"A brave, funny, empowering, funny, necessary (and did I mention funny?) book…chicken soup for the big girl's soul."
– Jennifer Weiner, author of GOOD IN BED, IN HER SHOES and ALL FALL DOWN
"Funny, feminist, fat, friendly, and fierce. It's food, it's fulfilling."
– Eve Ensler, author of THE VAGINA MONOLOGUES and IN THE BODY OF THE WORLD
"Wendy's hilarious storytelling provides an incredible opportunity for us to empower ourselves around the choices we make, not only to live but to thrive."
– Ricki Lake, talk show host and author of YOUR BEST BIRTH
"Wendy Shanker taps into a humor, courage and spiritual depth that will inspire anyone …she teaches us all a lesson about how to laugh and love through pain."
– Rachel Simmons, author of ODD GIRL OUT
ANTHOLOGIES
Madonna & Me: Women Writers on the Queen of Pop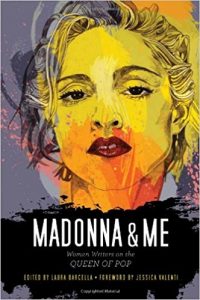 Buy the book Madonna & Me on Amazon
In Madonna and Me, more than forty women write about Madonna's influence on their lives. No subject goes unexplored—from sex and money to fashion and identity, the stories are just as brazen, bold, and balls-to-the-wall as Madonna. They explore the evolution of her chameleonlike personas—material girl and "boy-toy" tartlet, kooky Kabbalist and savvy businesswoman, siren and mother—and her impact on culture as a groundbreaking feminist.
Does This Book Make Me Look Fat?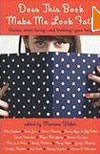 Buy the book Does This Book Make Me Look Fat? on Amazon
From reality television to tabloid headlines, we're all surrounded by weight and discussion of weight. In this collection, a stellar lineup of YA writers sound off on body image., self-esteem, diets, eating disorders, boys, fashion magazines, and why trying on jeans is a bad experience for everyone. There are eight powerful short stories and six moving personal essays from authors whose works include two New York Times bestsellers, a Los Angeles TImes Book Prize, and a Printz Honor; an appendix offers book, movie, and music recommendations. (And in case you're still wondering, No, this book does not make you look fat.)
The Modern Jewish Girl's Guide to Guilt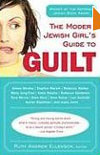 Buy the book The Modern Jewish Girl's Guide to Guilt on Amazon
Twenty-eight of today's top Jewish women writers tell the truth about all the things their rabbis warned them never to discuss in public in this hilarious and provocative collection.
Books Ghost/Co-Written by Wendy
The Total Me-Tox: How to Ditch Your Diet, Move Your Body and Love Your Life (By Beth Behrs, with Wendy Shanker)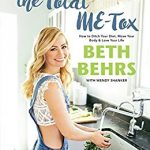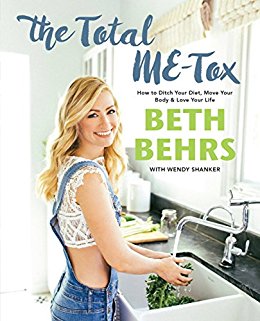 Buy the book The Total Me-Tox on Amazon
Before hitting her stride as one of Hollywood's hottest rising stars, Beth Behrs was a junk-food-loving couch potato, high-strung and stressed out. And then one day, she decided she'd had enough: she was going to take back her life. Beth began with simple steps that led to big changes-and now she wants to help readers do the same.
In The Total Me-Tox, Beth shares her journey toward wellness, along with easy-to-follow healthy recipes, shrewd shopping tips, and fun living-room fitness routines (a.k.a. "Meh Workouts") designed to revitalize and inspire even the laziest among us. As entertaining as it is instructive, The Total Me-Tox is an achievable program for looking and feeling great about yourself.