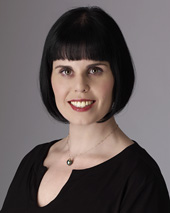 Wendy Shanker spent the first part of her career in television, working at MTV and VH1 in production, series and specials including TRL and the VMAs. After a stint writing and developing women's programming at Lifetime and Oxygen, she became the head scriptwriter for major live events like Glamour's star-studded Women of the Year Awards, The National Magazine Awards, and the GLAAD Media Awards, crafting remarks with/for everyone from Oscar winners to CEOs to Olympians to Presidents (and even cooler, First Ladies).
Wendy's byline has appeared in Glamour, Self, Shape, Cosmopolitan, and Us Weekly (The Fashion Police). She has written two books: a humorous, hopeful memoir about women and body image, The Fat Girl's Guide to Life (Bloomsbury USA); and more recently, Are You My Guru?: How Medicine, Meditation & Madonna Saved My Life (Penguin/NAL). Her latest book, co-authored with Beth Behrs, the star of the CBS hit comedy "2 Broke Girls," is The Total ME-Tox: How to Ditch Your Diet, Move Your Body & Love Your Life (Hachette Book Group).
Wendy has worked for/Appeared in:
ABC
Allure
Comedy Central
Conde Nast Traveler
Domino
Fuse
GLAAD
Glamour
The Guardian
The Hollywood Reporter
Lifetime
MTV
The New York Times
Oxygen
Teen Vogue
TNT
Real Simple
Self
Shape
US Weekly
VH1
Click HERE to contact Wendy about rates, availability and sample work.